Escape is a fun puzzle game in the tradition of Adventures of Lolo or Chip's Challenge (see the screenshots below). Unlike either of those games, Escape doesn't rely at all on reflexes—it's all about your brain.
But who wants to read? Just download the game for free:
Once you've installed it, Escape can upgrade itself and also download the newest levels. Read the documentation for more info. You can also read the change log to learn what has changed between versions.
I appreciate your feedback.
Quick links until comments are viewable in-game: most recent comments (including spoilers)
Most recent levels (more)

Screenshots (more)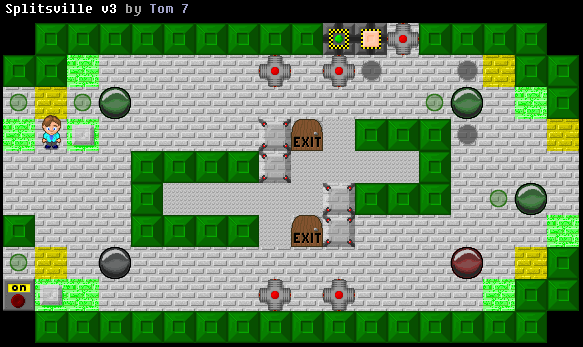 Escape is part of the tom7.org family of websites.